TASK:You want to use the Step7 Manager to finish the simple Hardware configuration.
HARDWARE:
POWER Module:PS3072A
ORDER Numberー6ES7 307-1BA00-0AA0

CPUーCPU 315-2PN/DP
ORDER Numberー 6ES7 315-2EH14-0AB0

DIーDI6xDC24V 6ES7 321-1BH02-0AA0
DOーDO16x24V/0.5A 6ES7 322-1BH01-0AA0
---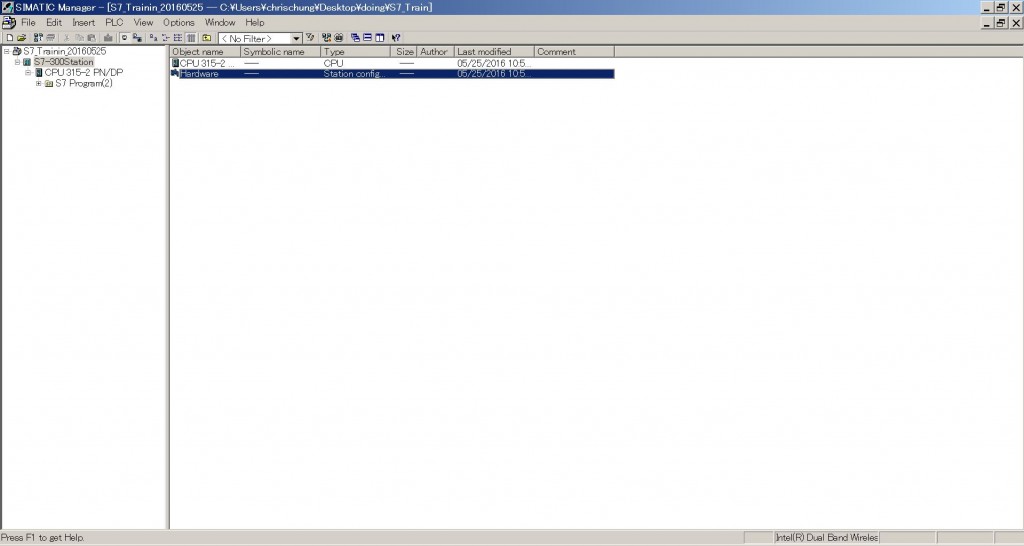 STEP1:Click the Hardware.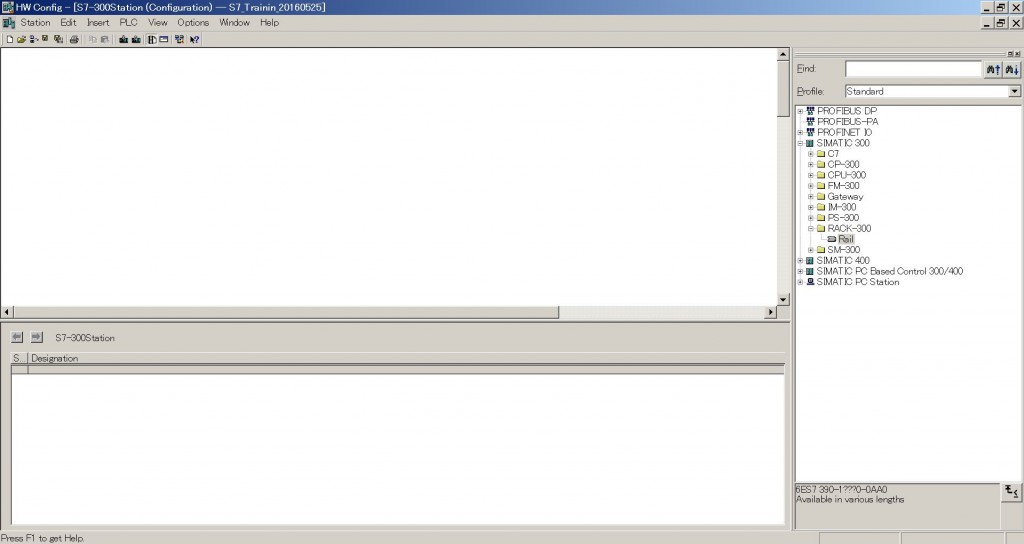 STEP2:Here the screen that after you finished Step, find the Rail-300 in the catalog and drop it.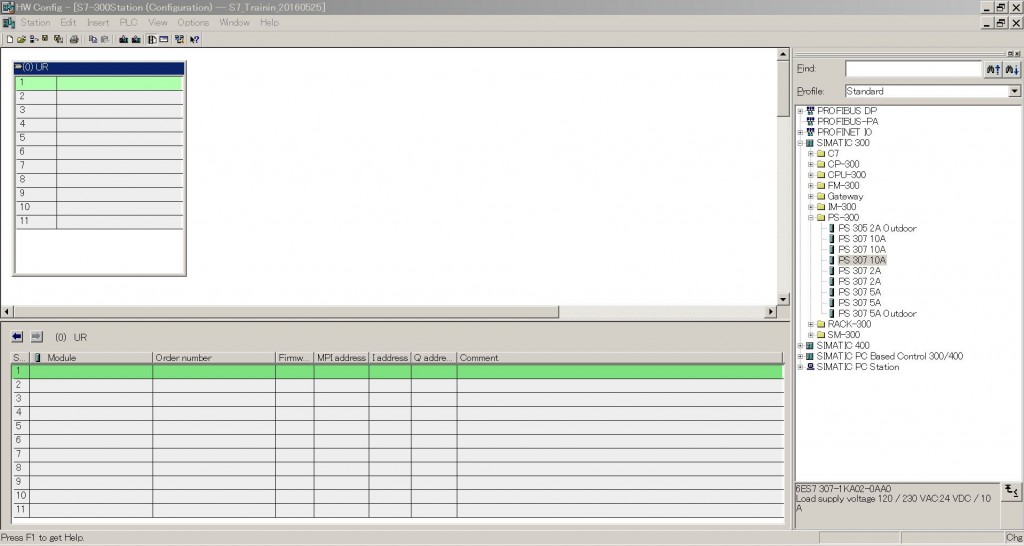 STEP3:After you added the rail, you may see a small window that named [0]UR. It is your first rail. In the Siemens you can only add 8 modules in one rail. But why in the small window, you can see the counting from 1-11?
 is Power modules.
 is CPU.
 is the interface modules. If there is no interface modules in your project, just keep it in empty.That is why you can see the counting is start from 4.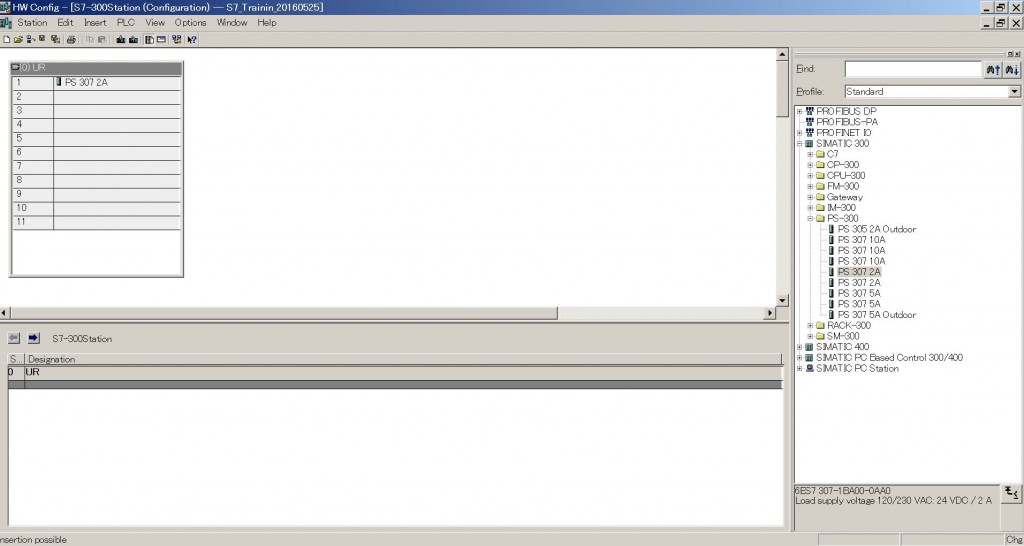 STEP4:Please choose the suitable modules in the catalog.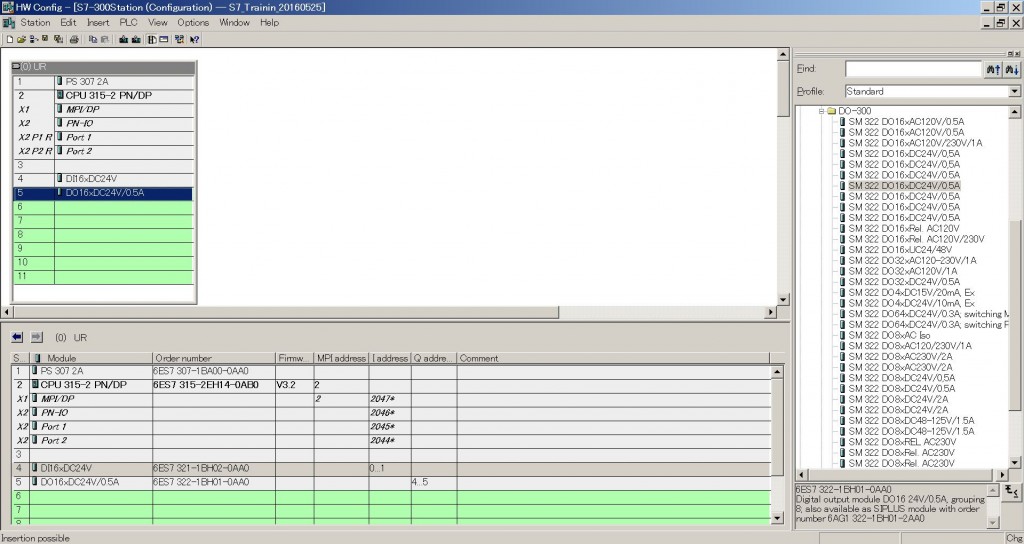 STEP5:This is the complete screen.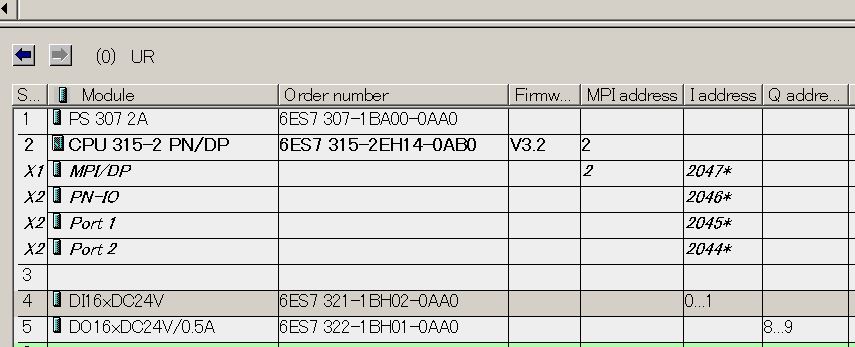 STEP5.1:Zoom.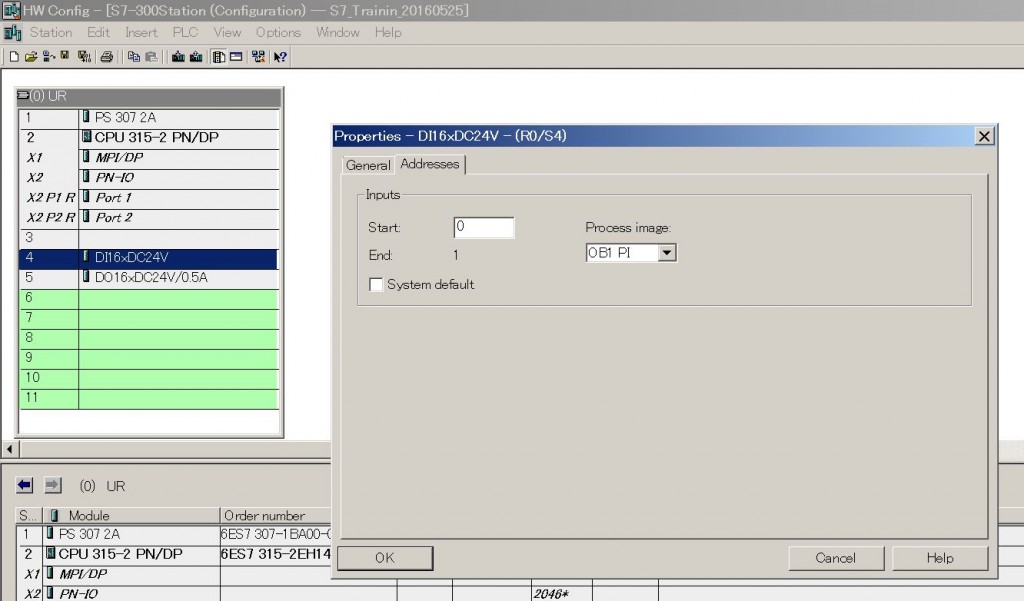 STEP5.2:define the input/output modules address. You can see the above windows while clicked the modules.Then uncheck the System default checkbox, enter the address that you would like to define. If it is a 16input modules, the address will change from I8.0 to I8.7 and I9.0 to I9.7 while you input "8".
Finished.